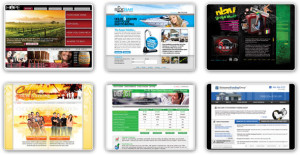 This post is about making a website for your business. I am basically a businessman. Now a days the next step to taking next level to your business is having ex poser of your business to larger clients may be through out the world. I have done this more than one time and reached to unimaginable level at least for me. We at WonderWebSites! A Best WebDesigning Company have helped many businesses to align, alight and establish online designing websites for their business or business idea.
Continue to read…
Do I have a business or just an idea
Its really a business or just an idea
This is great question. First we need to know if I had a business or just an idea. If you already have a business its good. If you just have an idea of business its still better. Why? If you already have a business you have invested enough in your office, equipments, tools, furnishes, infrastructure or logistics or services etc. You can easily reach to greater audiences to introduce yourself as a business which may be goods, services or any thing which can be called a product. You can sell your products to far reaching clients. You can sell through your website. You can get payments online through your website through a payment gateway right into your business bank account. or anything which ever you can imagine.
But if you do not have an offline business it means you have an idea. You have some advantages over others. You have not invested a dime yet. You are risk free. You have saved your thousands or millions which are required to set up an offline business. But you have an idea. An !dea can change your life says a big biz ad slogan.
They say you cannot start a business without an office. But who says you cannot work officially from home.
They say you cannot sell anything without store, office, shop or establishment. Right, but who says you cannot establish a virtual store, office, shop or establishment online.
They say people need satisfaction before giving you money. But they cannot say that one can not get satisfaction online.
They say clients need a human person as cashier to spend money. But Payment Gateway do not give PG systems to Dogs either and people are well aware of this.
What ever be the taboo there is no more. Every offline business have online presence. Most of online businesses are home based or one man show without having a corporate body. All transactions taking place which are contributing to economy of a country have a large share of online transaction which is continuously growing. People are well aware of online shopping and are secure spending online. Rather most of us do not like to go on store and wait in a line and buy things rather we like to shop in the comfort of our bed in our home using our computer from a website of our own choice.
So myth busted. Lesser you invested more you saved. You need a website to start a business and nothing else. The more the better.
In the next article we shall know how to make a website for your business or business idea.